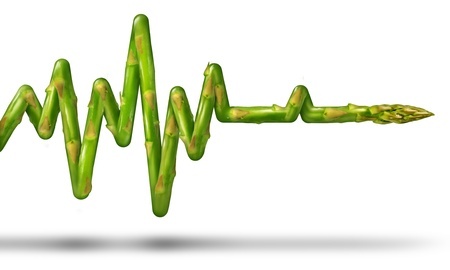 [vc_row][vc_column][vc_column_text]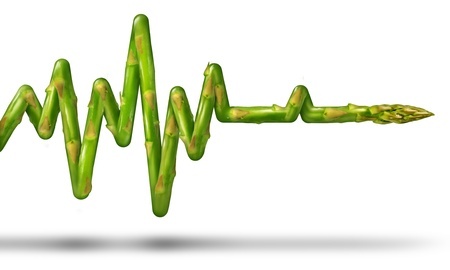 This salad is very easy to make. Be sure not to over steam the asparagus, they should have crispness or be al dente'. When you remove from the steamer, toss them in ice water to "shock" them. This will help maintain green color and crispness.
Ingredients:
1 cup steamed and cooled asparagus, cut into 1 inch lengths.
3 tbs sesame ginger vinaigrette (see recipe below)
3 cups washed and spun dry organic green leaf or other lettuce
1/2 raw carrot cut into find dice
salt and pepper to taste
Directions:
Toss asparagus in a little vinaigrette to coat.
Add lettuces, a few tbs of additional sesame ginger vinaigrette, salt and pepper then toss gently.
garnish with carrot, enjoy.
Sesame Ginger Vinaigrette
Perfect on salads, grilled tuna or even as a marinade for seafood and chicken.
Active Time: 10 minutes
Total Time: 10 minutes
Servings: 10
Author: Chef Keith Snow
Recipe type: vinaigrette
Cuisine: Asian
Ingredients:
¾ cups pure or light olive oil
1 whole garlic clove
3 tablespoons seasoned rice wine vinegar
2 tablespoons lime juice
2 tablespoons minced fresh ginger
4 tablespoons fresh cilantro
2 tablespoons toasted sesame oil
3 tablespoons minced shallot
1 whole zest of lime
1 pinch salt
1 pinch black pepper
Directions:
Place all ingredients in a blender or glass jar.
Use the blender or immersion blender to emulsify the dressing.
Created By: Chef Keith Snow www.HarvestEating.com
[/vc_column_text][/vc_column][/vc_row]