Michael Meuth L.Ac., ACN

Owner at Headway Health

I am a dedicated, lifelong learner {geek} and work with a variety of proven health technologies such as Herbal Medicine, Nutrition, Acupuncture, Bioenergetic medicine, and Neurofeedback.

Optimal health and mental clarity are NOT some abstract, feel-good, good sounding concepts, they are REAL states that you CAN achieve. My passion is to help you uncover, understand, and address core causes of limitation and disease by helping you achieve a clear mental-emotional state, a healthy body, and true presence.

When you have freedom in your mental, emotional and physical health you have the ability to live a more fulfilling and more empowered life.

2006 - Master's degree from the Academy of Oriental Medicine in Austin (AOMA)
2009 - Applied Clinical Nutritionist (ACN)
2010 - Neurofeedback technician certification
2018 - Bioenergetic medicine practitioner training
Nicole Gostic
NeurOptimal Trainer
Nicole is a pre-med graduate student with a B.S. in biology and a minor in chemistry from St. Edward's University in Austin, TX. As a former St. Edward's Women's Soccer player and NCAA Division II athlete she also understands the fundamentals and the power of optimal nutrition and mental focus for peak performance.

Nicole served as a student research assistant for the university's Microbiology department during her senior year and was an avid member of the Academy of Science club. Nicole is currently planning to attend medical school in 2017.

Nicole started her internship at Headway during the summer of 2014 and continues to help with office management, new intern trainings, as well as continuing to work with neurofeedback clients. She is excited to continually gain experience in complimentary medicine so that she may better understand the current field of healthcare and the options available to her.
Ayesha Anthony LPCS
Ayesha is a Licensed Professional Counselor Supervisor. She received her B.A. from the University of Texas at Austin and her M.A.C. from St. Edwards University.
Ayesha previously worked at the Residential Treatment Center of The Settlement Home for over eight years and has worked with victims of trauma for over a decade. Prior to her work at The Settlement Home, she was a Children's Protective Services Specialist II with the Texas Department of Protective and Regulatory Services. Ayesha specializes in working with children/adolescents and their families as they work through trauma and behavioral difficulties. She also enjoys working directly with caregivers in their work with victims to remain therapeutic and avoid compassion fatigue. In addition to her private practice, Ayesha also works at Spirit Reins, specializing in Trauma-Focused Equine Assisted Psychotherapy (TF-EAP) and serving children who have experienced abuse, neglect, or other traumatic events.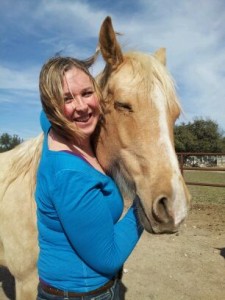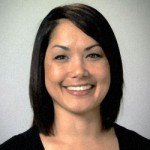 Linda Tenberg L.AC., LMT
"I follow an integrated holistic path that recognizes and values the unique nature of each individual patient's needs."
With long health goals in mind, I focus on addressing current symptoms, promoting prevention, and treating root causes with massage therapy, acupuncture, and traditional Chinese herbal medicine."
1998: Licensed Massage Therapist Austin School of Massage Therapy – Austin, TX
2003: Master of Science in Oriental Medicine – Academy of Oriental Medicine (AOMA) – Austin, TX. Linda also works as an acupuncturist and massage therapist at Victory Medical Clinic.