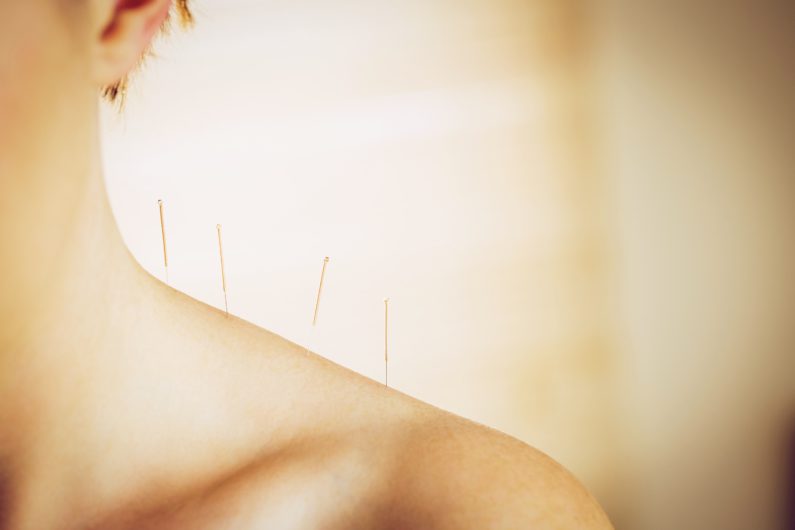 Acupuncture and Oriental medicine
Acupuncture is continuously being more and more recognized as a valuable approach to health care. There are dozens of very well conducted acupuncture studies that show a wide array of benefits related to acupuncture treatment including (but not limited to) improving the hormonal balance in peri-menopausal women, releasing powerful pain killing ENDORPHINSneuromodulators (opioid peptides), stimulating the healing of bones and tissue, and reducing inflammation. Both the American College of Physicians and the American Pain Society currently recommend acupuncture for the management of chronic or sub-acute low-back pain.
How Does it Work?
Essentially, acupuncture can be described as a way to hack into your nervous system, helping the body heal itself by triggering and directing the body's attention and resources.

Locally acupuncture releases neuropeptides and fibroblasts that spur the formation of new blood vessels and promote repair of connective tissue while certain needling techniques at trigger points allow the muscles to release problematic holding patterns. These therapeutic actions are part of the explanation of why acupuncture works so well to heal injuries and reduce pain.

Acupuncture at distal points around the body (not directly related to a painful location) affects the whole body simultaneously because of the influence it has on the brain and the brain's release of different peptides. ENDORPHINS

Functional MRI's (fMRI) have observed brain function during acupuncture and have confirmed that acupuncture produces PROFOUND AND COMPLEX changes in the brain and especially influences the limbic system (our emotional center). The affect that acupuncture has on this important part of our brain is thought to be a reason why acupuncture patience experience a sense of well being after treatment as well as better sleep and a better stress tolerance, etc. Different acupuncture points and different methods of needle stimulation influence the brain and the tissue in different ways, releasing different neuro and bio chemicals, and ultimately allowing the body and mind an opportunity to recover equilibrium. Performed in consecutive sessions this can influence emotional states in a more sustainable way which is why we can see improvements to people's endocrine health and emotional states as well.
Over the last 2500-5000 years Chinese physicians have observed and documented how different points on the human body influence how the body and the mind resend to different types of stimulation. Science is beginning to catch up and is starting to be able to explain how it works in modern scientific terminology.