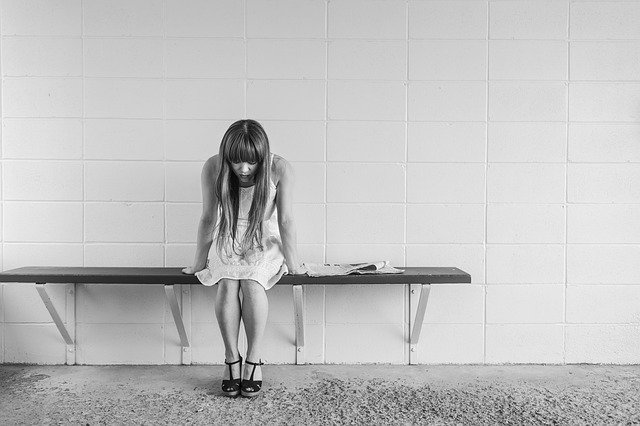 There are so many people that suffer from Seasonal Affective Disorder. Simply, SAD. There are many reasons that this occurs, but some of the main reasons this symptom raises its head this time of year is because of these foundational aspects:
1. The sun that we are so used to seeing here in Central Texas is hiding more than it ever does during the year. The sun sends us an abundance of full-spectrum energy that we need for life and health. Of course it also helps us to produce vitamin D within our bodies. Vitamin D is well known now to be an essential ingredient in so many processes of our body. In fact it is actually a "pro-hormone", much more potent than just a vitamin. Beyond vitamin D, there are also many known and unknown aspects of the sun's energy that keep us strong and healthy.
2. Our diets tend to go south during this time of year with all of the parties and festive events. This all tends to start at Halloween when we gorge on candy and it continues through Valentines day in mid-February. Since there are so many opportunities to indulge, many people will just decide not to worry too much about their diet during this period of time (which consists of about three and a half months)! I can list 147 reasons why you don't want sugar to be a part of your diet, and many of those reasons have to do with the fact that it screws up your hormonal balance and creates tendencies that you don't want.
3. Family. Need I say more? Ha, just kidding….kind of. I've seen some of my most healthy and well-rounded patients get completely stressed out during the holidays. It happens to the best of us, and in fact, Ram Dass said, "If you think you are so enlightened, go and spend a week with your parents." Our family thinks they know who we are, but usually they know who we were much better.
"Usually people are completely unaware of the roles they play.
They are those roles."~ Eckhart Tolle
So, there are a few reasons you may be feeling blue this time of year. Blue is just a state of mind. It too will pass. If you need to, spend a couple of days in a "pitty party" for yourself. But don't let it take over your life…these types of party's can become a slippery slope.
"The primary cause of unhappiness is never the situation
but your thoughts about the situation."
~ Eckhart Tolle
Here are a few things that you can do to break out of the blues, or keep it away.
1. Observe the 80/20 rule by indulging only 80% of the time. For instance, two out of every eight meals, allow yourself a desert or a bite of a desert. When you master this, move onto the 90/10 rule (same principals).
2. Eat protein or something healthy before every "bad" piece of candy or desert. Filling your belly with quality will cut down on overall quantity. You can only put so much into your body any given day. So fill up with the good stuff first. Also, make a new recipe for dinner or make a new tea for sipping.
3. When the sun comes out, be sure to get in it! Even stand by the window if you can't go outside. 15 minutes per day is often adequate.
4. Ground yourself! We live in an electrically charged world. There are so many positive ions floating around and bouncing off of you that it will create imbalances. Electricity is absolutely everywhere so take the time to walk barefoot on the earth. Seriously, this is not a meaningless or woowoo thing. When you are barefoot on the earth, you are grounded and these electric currents aren't trapped in you. Again, 15 minutes a day will usually suffice for getting the effects.
5. When you do go home to family, make sure that you don't add to a negative situation. Really, it's not worth it. Let the ego relax and imagine a brilliant inner light that comes from within you and attracts only positive experiences. When something is said or done that normally gets you upset, know that this is the ego that is getting upset and that you can operate from your higher self, your brilliant angelic higher-self if you so choose. It is all about choice. You may be surprised how the situation will change.
"What does not move through you defines you" –Unkown Author
If the depression or SAD has grabbed a hold of you this winter and just won't let go, look into some things that are proven to work for emotional issues such as Body-Mind Nutrition Oriental medicine, or Brianwave Optimization. Call us to see which one is right for you.
Enjoy the holiday season, and if you aren't looking forward to it at all…remember it to will pass.