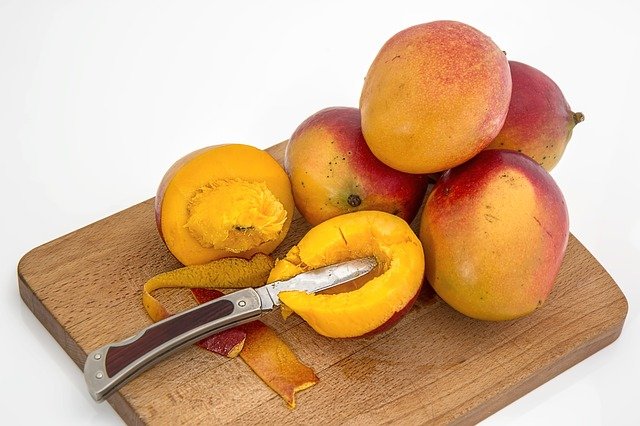 Creamy Cauliflower Mash:
4 servings
INGREDIENTS
4 c. cauliflower
1 c. coconut milk
1/2 – 1 tsp garlic powder
1/2 – 1 tsp onion powder
Salt and pepper taste
INSTRUCTIONS
Steam or boil cauliflower until soft. Process it in a food processor with the remaining ingredients until smooth.
Coconut Crusted Chicken Bites:
4 servings
INGREDIENTS
1 lb organic boneless skinless chicken thighs cut into 1 inch chunks
1 cup shredded unseetened coconut
1/2 tsp salt or to taste
1/4 tsp pepper or to taste
2 – 3 tbsp coconut oil
INSTRUCTIONS
Season the chicken with salt and pepper. In a bowl toss the chicken with the shredded coconut until coated.
Heat the oil in a skillet over medium-high heat, and cook the chicken in two batches. Flip when golden and crisp, about 3-5 min. per side.
Mango Salsa:
INGREDIENTS
1/2 mango diced
1 1/2 tbsp red onion diced
1/3 cup chopped fresh cilantro
1 tsp rice vinegar
1/4 lime juiced
Salt and pepper to taste
INSTRUCTIONS
Mix all ingredients together in a bowl.