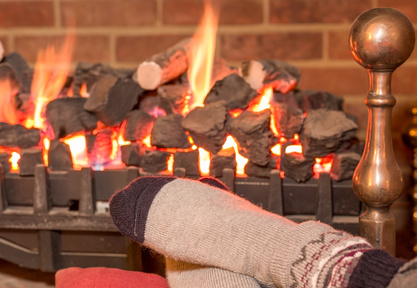 [vc_row][vc_column][vc_column_text]Regardless of how every little piece of it turned out, it's important to acknowledge what you accomplished this year.
It's time for two things now.. to relax and to celebrate! Whatever your faith or spiritual angle, there is no denying that this time of year is special for many reasons. December 21st is the Winter Solstice… the shortest and darkest day of the year. Going forward into the new year we will begin again, be reborn to another year. And of course it's customary and popular to be thinking about intentions and setting new years resolutions.
I think this is great because it is essentially goal setting, and goal setting is something that we should all be doing regularly!
Winter is of the water element in Chinese Medicine and Taoism. Winter is important to me because here in central Texas we don't naturally get very many snow days (usually none) or even prolonged periods of cold days. Society in general really doesn't respect the type of energy that the water element brings with it either. As Westerners, well most of the world now really, we take on more and more every year while demanding that our body and mind keep up. We don't value recuperation but at least in most U.S. states we get some cold weather that forces us to slow down and take some time to read by the fire. THAT is why I love winter, slowing down is a big part of what winter means to me. The water element gives us the opportunity to be reflective and to be still. Physically, when we look into water it shows us reflection. This time of year is asking us to listen, to unwind, to become more present and more aware, and to let go of our fears (you know, those fears – based only on the stories we tell ourselves – those stories that trick us into worrying because we know something is "going to go wrong"… or not go the way we want).
Slowing down and reflecting also means letting go of missed opportunities and mis-takes. It is about accepting what was and what is, and to be genuinely grateful. In fact, if you don't incorporate some sort of practice like this in your life on a regular basis (or at least yearly) you will likely find yourself in a prolonged dark place, steeped in regret and self criticism.
So, let the winter holiday's be your time to enjoy just being. Allow yourself to indulge in some self-care and in some peace and quiet. While you're there, reflect about your life.. what you like about it and what you don't like; what you want to change and what you WILL change! What you really, really like about your life and want more of.
"The greatest of faults is to be conscious of none."

Thomas Carlile
Make some tea, think and ponder, reflect and FEEL your how your thoughts affect you. Make some more tea, journal, do some yoga, take a bath, think and ponder more!
How do you want your life to be? Remember, IT IS YOUR LIFE and it is happening RIGHT NOW! You're in the middle of it. It's so important to engineer your life so that you can live it the way that makes you happiest. We should aim for a life that nourishes us on all levels and that allows us to express our gifts and our love the most.
If you were 99 years old and looked back on your life, what would you regret if you don't change it now? What legacy do you want to leave? Are you pursuing your dreams or have you given up on them? What do you need to let go of this year?
If you like these questions, I have a bunch more for you. Get The Essential Questions Here. Journaling exercises are exceptionally valuable and there are all sorts of studies out there on the topic.
Be intentional and set aside at least a half-hour to answer these questions for yourself. Get into the zone and enter into that blissful state of "stream of consciousness writing" or the similar state of "brain dumping". You'll feel great afterwards because you've put pen to paper (or words on a screen) and now it actually exists. You've become more aware of where you are and where you are going. You've stated what is important to you and what you need to let go of.
Spring isn't for a couple of more months at least so if you don't finish all the questions over this holiday break come back to it soon. I promise that you will be happy you did.
Please leave me a comment below on how you renew and restore yourself. I'd love to hear!
I appreciate all of you, my wonderful clients and subscribers. I wish you peace and a filled up, centered and expanded heart this season.[/vc_column_text][/vc_column][/vc_row]