NeurOptimal® also offers two beautifully designed, fully automated and easy to use Personal Trainers that provide the same state of the art neurofeedback as the Professional System but at far less cost.
Who Chooses the NeurOptimal® Personal Trainer?
Some examples of those who may benefit from owning a Personal Trainer:
It's cost effective for families when more than one person is training.
When there is no NeurOptimal® trainer within a reasonable commute.
Frequent travelers may want to purchase a Personal Trainer for continuity of training and to assist with jet lag.
Anyone with an ongoing need. This might be someone who has experienced a traumatic brain injury or a person with a degenerative condition such as Parkinson's, MS, or Alzheimers.
Anyone who needs or wants regular tuneups, such as a person with a high stress job, a child or adult on the autism spectrum, or an athlete who wants to be at peak performance levels.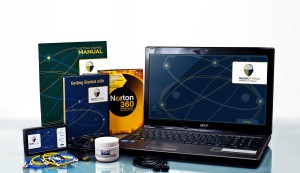 Your Personal Trainer comes with everything you need to start training, either in laptop or tablet form. It's so simple to use, you'll be able to run your first session within an hour after you unpack the box.
The Personal Trainers come pre-loaded with 300 sessions. Should you reach that number, you can purchase additional sessions at a cost of between $10 and $40 per session, based on quantity purchased.
You'll have one year's complimentary membership in Personal Assistant, which gives you:
Access to the Personal User Forum. Experienced NeurOptimal® trainers will answer your questions, typically within 24 hours (one business day).
Technical support which you access easily through a Mousecall. This means that the knowledgeable and helpful technical support staff (I know, because I log on with them for my Professional systems) will answer your questions and when needed take over your system remotely and maintain it for you.
All software updates and upgrades are included at no additional cost.
After your year expires, Personal Assistant is only $98 per year. It's optional, but you'll likely want to continue your membership because of its benefits.
To get your questions answered and to discuss pricing and financing options, please schedule a phone call using the button to the right. If the NeurOptimal® Personal Trainer is right for you we will discuss the differences between the two systems.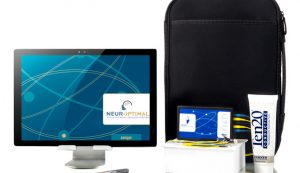 [button target="_self" hover_type="default" text="Schedule a Free Call" link="https://headwayhealth.com/appointment-booking/"]