Thank you for joining our rewards program!
Please scroll down to see our rewards policies and current specials.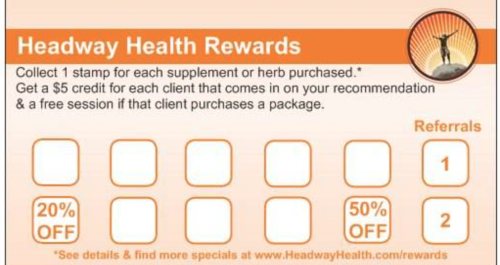 Can not be used on any product paid for by package credits (ex. Thrive Silver or Thrive Gold packages)
Card must be present at time of purchase
Stamps are given for each product that is purchased over $10
Can not be combined with supplements purchased at the discounted auto-purchase rate.