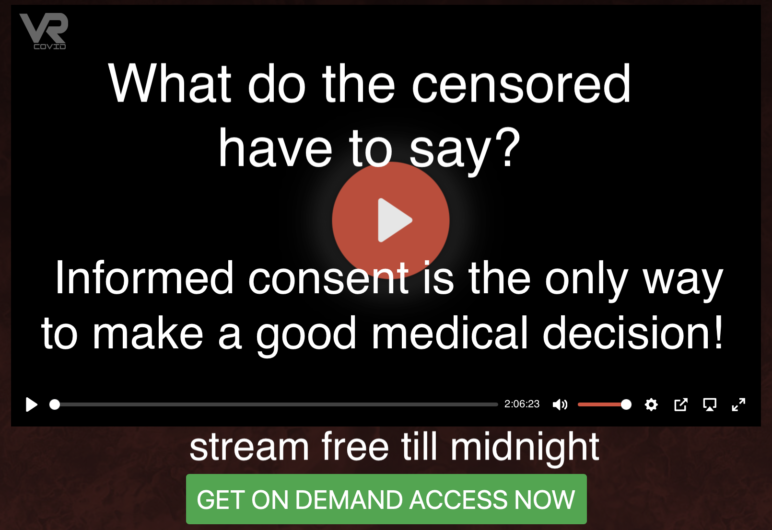 I've been tuning into this series as much as possible over the last several days and I HIGHLY recommend this 9 part documentary series to everyone that wants to dig deeper. It is free until midnight tonight and has many leading experts, researchers, scientists, thought leaders, doctors, and whistleblowers diving into the practical and honest science of:
...CV: exposure, transmission, prevention, recovery, and simple things you can do that have massive and clinically proven results.
...the "shot" - what's in it?, what is not being publicized, effectiveness, safety, injuries, buried and hidden data, testing, history, emergency use, government agencies coverups, what happened to the ferrets that got it, etc...
… MASK efficacy, side effects, risks, whistleblowers, legalities, experts in PPP discuss their knowledge…
… the growth in mental illness, trading cures for other medical issues, "R0na" testing, false positives, testing science and statistics.
Go here for all of the interviews (free until midnight Sunday, Feb. 21st
Here is the message that I got when trying to share this link on FB.
The people in this documentary-series are experts with direct experience in the fields they are discussing. We do not have the ability to inform ourselves sufficiently if some of the experts are censored. Before making any major decision about your health you must commit to learning as much as you can about the subject, even the parts that you don't agree with.
Go here for all of the interviews (free until midnight Sunday, Feb. 21st